from Drew Peterson, Lead Pastor at Vibrant
Hey, friend! Thanks for connecting with us. If you're looking to find hope and purpose in Jesus, you've come to the right place. Wherever you're at, and wherever you've come from, there's a place for you at Vibrant.

What kind of church are we? We're a real church that embraces authenticity, is passionate about being a blessing to the community, serious about Jesus, and we have fun doing it.

I'm looking forward to seeing you soon onsite or online at Vibrant. Ping us a note if we can help or if you have any questions!

Drew Peterson
Lead Pastor
We trust the Bible. It contains everything needed to get acquainted with God, to live well and to be a great church. The Bible is not only inspiring, it is historically and intellectually sound. Because it was written by dozens of authors over 16 centuries, only God could pull the Bible together. The Bible is a fully-aligned Story of how God is saving the world through Jesus. Sure, parts of it are tough to grasp because we live in a different time and place. However, when the Bible is taught clearly, it is understood and its power to change us is unleashed.
Questions about our doctrine and teaching may be sent to
info@livevibrant.com.
Vibrant's Elder Team serves behind the scenes and oversees Vibrant at a high level. Their primary role is watching over the health and unity of the church, while modeling the attitudes and actions of a healthy Vibrant family member. They provide doctrinal, missional and financial accountability, while delegating authority for ministry strategy and leadership to the Lead Pastor and his staff team. The elder team currently includes:
Nick Bertram
Kevin Cagno
Dave Depew
Lindsay Depew
Mike Isbell
Rick Marcum
Drew Peterson
Bob Reyna
Gary Thompson
If you have any questions for any of our elders, contact them at
elders@livevibrant.com
.
1775 Lambs Gap Road, Mechanicsburg, PA 17050
SUNDAYS
9:00 am & 10:30 am
37 Pennsylvania Ave, York Haven, PA 17370
SUNDAYS
10:00 am
"What comes into our minds when we think about God is the most important thing about us."

This pastor nailed it – your view of God and His character determines the way you live.

God's character is so vast and even difficult for us to fully comprehend. But His name helps us get a good handle on a richer view of who He is.

Join us for a 5-week series where we talk about God's Name, His character, and how He changes us.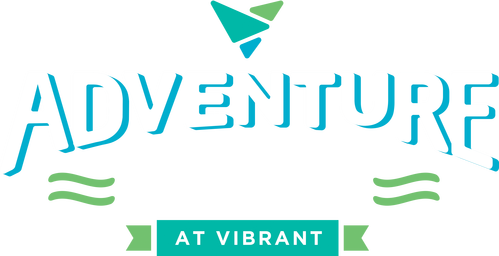 Adventure Park is located at our Lambs Gap campus in Mechanicsburg. In addition a handicap accessible playground, our park includes picnic pavilions, soccer fields, a paved trail, outdoor fitness equipment, and 9-hole disc golf course.